Sutanu Chakraborti
<![if !vml]>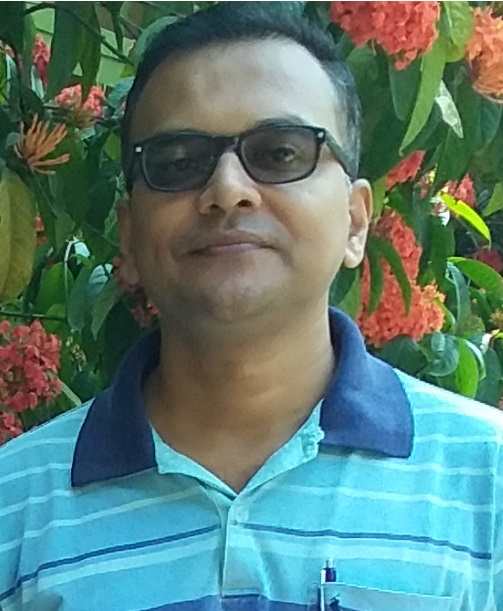 <![endif]>
I am an Associate Professor at the Department of Computer Science and Engineering at IIT Madras. I am part of the Artificial Intelligence and Databases (AIDB) Lab in our department. My research interests are broadly in computational models of language, memory and learning. I offer three electives in these areas: Natural Language Processing (NLP), Memory Based Reasoning in AI (MBR) and Introduction to Machine Learning (IML). Prof. Deepak Khemani, Dr. Ravindran Balaraman and Dr. Ashish Tendulkar teach (or have taught in the past) part of these courses with me.
  Research Scholars and Students
  Industry Research Experience
  Contact<![if !supportNestedAnchors]><![endif]>
Here are some fairly open-ended questions that drive my research. I am not equally active on all of these, but I wish I were. I have also been involved in shorter term problems, some derived out of these long term challenges, and some others which are independently motivated.
How can we build real world applications that can help big organizations make best use of the wealth of wisdom hidden in their unstructured data repositories (project documentations, proposals, white papers, user groups,

blogs

, research reports, employee feedback,

resumes

)?

Can machines reasoning over unstructured text learn by introspecting over failures? Instead of working hard at solving problems end to end, can they seek our help intelligently at times? How best can we exploit the complementary abilities of humans and machines in building conversational problem solvers? This may need us to take a broader look at systems, the way they represent knowledge to enable transparency and interpretability, the way they interact with us (user interfaces and visualizations) and the way they facilitate learning and evolution - ours and theirs. Yet another challenge is to estimating complexity of tasks so that we can effectively involve humans to examine hard cases and provide feedback, which can be used by the system for introspective learning.

I walk into a camera store, see the products on display and finally turn to the assistant to help me finalize my choice. In course of my chat with her, my model of the world of cameras evolves, and her model of my requirements evolves. How can the design of recommender systems benefit from a better understanding of the how these models (should) co-evolve?

How do language and memory interact? Even before you read an assassination report in your morning newspaper, you would have glossed through the news heading and begun anticipating the questions the report aims at answering (Who killed whom? Where? How? Why? What is unique about the manner in which the crime is committed?) Can we build cognitive/computational models that model learning through interaction of memory and language?

How can different sources of knowledge (statistical, background, linguistic) integrate to facilitate better text analysis over tasks like classification or question answering? I see this line of work deriving inspiration from cognitive studies on humor. I believe jokes illustrate beautifully what goes wrong when we fail to combine the knowledge sources appropriately.

How can knowledge mined from text be represented at various levels of abstraction (general through specific)? How can a system identify which level is appropriate for a task? A classification task may need knowledge at a very different level of abstraction, when compared to a question answering task which may need a very high level of granularity. Also, when we talk to novices, we use level of abstraction very different from the one we use when we talk to experts. So the problem of choosing the right level of representation is as important to generation (NLG) as it is to understanding (NLU).

 
| | | | |
| --- | --- | --- | --- |
| Degree | Year | University / Institute | Specialization |
| Ph. D. | 2004-2007 | The Robert Gordon University, Aberdeen, U.K. | Computer Science |
| M.S. (by Research) | 2002-2004 | Indian Institute of Technology, Madras | Computer Science and Engineering |
| B.E. (Hons.) | 1994-1998 | Regional Engineering College (now NIT), Rourkela | Applied Electronics and Instrumentation Engineering |
Prior to my engineering education, I did my schooling at Holy Cross School, Agartala (high school) and Shishu Bihar School, Agartala (higher secondary school). I was state topper in the ICSE exam, and stood second in state in the Higher Secondary Examination.
Students and Research Scholars
PhD : Deepak Padmanabhan (external, IBM IRL, jointly with Prof. Deepak Khemani), K.V.S. Dileep, Anbarasu, Ditty Mathew, Swapnil Hingmire (external scholar from TRDDC, Pune), Ashika Naidu (external scholar from CAIR, Bangalore, jointly with Prof. P Sreenivasa Kumar)
M.S. : Anil Patelia, Saurabh Gupta, Bibekananda Kundu (external, CDAC Kolkata), Debarun Kar (jointly with Dr. B. Ravindran), Bhautik Patel (jointly with Dr. Ashish Tendulkar), Shubhranshu Shekhar (jointly with Prof. Deepak Khemani), Abhijit Sahoo, Ayesha S., Shashank Srivastava, Neha Dubey (jointly with Prof. Deepak Khemani), Nitin Gupta (primarily supervised by Prof. Sukhendu Das)
Mtech, Dual Degree and Btech Students : To be updated
In addition to the three elective courses mentioned, I have taught Principles of Communication, an undergraduate level core course comprising introduction to signals and systems, probability theory and random processes, and information theory. I also taught an undergraduate core course introducing Computing (largely C programming) to first year students.
Approximately 7 years at Tata Research Development and Design Centre as a scientist (and later as project leader of a Case-Based Reasoning Research Team).
Once upon a time, I wished I could write poems. Here is one attempt.
Book of Life
My book of life gets written
Every passing day
By things I couldn't do
Words I couldn't say.
The undone and the unsaid
A silent life do share
Where the said and the done
Seek meaning in despair.
I can feel it not so quite,
I can hear it not so clear;
How my deal for days to come,
Their silent life does steer.
That indeed is silence within,
That indeed is joy profound;
The book is written all over,
And the author never found.
Room No. BSB 304
Department of Computer Science and Engineering
IIT Madras,
Chennai 600 036
Email: sutanuc AT cse DOT iitm DOT ac DOT in (alternately sutanuc AT iitm DOT ac DOT in)